Why work with us?
We provide a low barrier to entry for those who want premium design and scalable hosting services with minimal up-front investment.
Our focus on automation and optimization allows us to pass the realized savings on to you.
Who We've Worked With

Hufnagle Insurance Group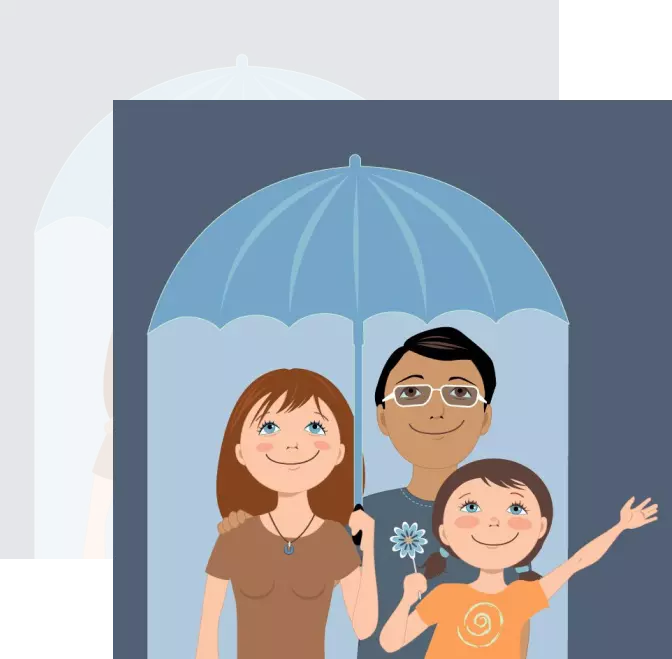 Hufnagle Insurance Group
Hufnagle Insurance Group (HIG) is an insurance agency that specializes in health, life, and medicare insurance in Ohio (OH). The group has insured clients from over 26 carriers and has served their community for years helping to protect their customer's lives, homes, autos, and businesses. Owner Catherine "Cat" Hufnagle, often referred to in the local community as "The Risk Eliminator", has built her brand around risk mitigation and emergency preparedness.
What we did
Website Design, Build, & Hosting
Brand Identity
SEO Strategy
The Problem
Cat began expanding her business' reach into digital channels with a planned website and started encountering some serious challenges and issues along the way. Their website was being built within a WordPress installation by a local company that had come highly recommended. None of their online efforts thus far had resulted in direct quote conversions.
As the work on building the new design and content was underway, the original domain expired and was purchased by someone else. After the new purchase the site had been replaced to provide viruses and other malicious content to visitors. Additionally, the new WordPress installation was compromised and had itself begun to serve malicious content even after moving to a new domain. These series of challenges had damaged the brand's reputation and they didn't know how to begin repairing their online presence.
The Solution
Open forum interviews were used to capture and portray the voice and image of the Hufnagle Insurance Group (HIG). This process helps us to ask the right questions by collaboratively bringing in multiple voices and experiences.
As the design process can take some back and forth, this method helped us to get on the same page more quickly from design to development. Through research and interviews with Cat, we were able to bring her brand's voice to life through the website, illustrating their collective expertise to help bring peace of mind to the community they serve.
Reflecting - The Outcome
After partnering with PortoSpire for 2 years Hufnagle Insurance Group has observed a great increase of website visitor conversions and generated quotes for insurance coverage that can be directly attributed to the new site and online branding. After working through the discovery process to identify vision, themes, and target segmentation focus; the HIG brand now communicates a stronger cohesive story across all marketing channels. Cat mentioned that after working with some marketing assistance provided through State Auto she received the feedback that they all "Love the new brand story and ease of use with the new site".
Color & Typography
Aa
Open Sans
Headline, subheads, & body
Bold
abcdefghijklmnopqrstuvwxyz
Regular
abcdefghijklmnopqrstuvwxyz
H1 - 36px
H3 - 24px
H4 - 18px
Paragraph - 14px
HEX: AD652F
RBG: 173, 101, 47
HEX: B0C9DD
RBG: 176, 201, 221
HEX: 516073
RBG: 81, 96, 115
HEX: 244872
RBG: 36, 72, 114